Flight Delay Anal Dick Down Nicole Doshi Small Hands
36
Flight Delay Anal Dick Down Nicole Doshi Small Hands
When Nicole Doshi and Small Hands discover their connecting flight's cancellation in the wee hours of the morning, they must choose between finding a hotel (and risk missing a 5 AM flight) or sleeping in the airport. Opting for the latter, Small Hands finds his slumber interrupted by Nicole Doshi's delicious ass peeking over her leggings. Pulling out his cock to "catch a few wanks" he accidentally wakes Nicole, who realizes the unique opportunity to suck a stranger's cock in a mostly-empty airport. Small Hands jumps at his chance, sliding his cock into Nicole's eager mouth, pussy, and asshole on the lobby chairs and x-ray conveyor. Fucking, sucking, and a messy cumshot later (liquids over 3 ounces?), the strangers conclude: THIS is traveling. Who says sleeping at the airport is a drag?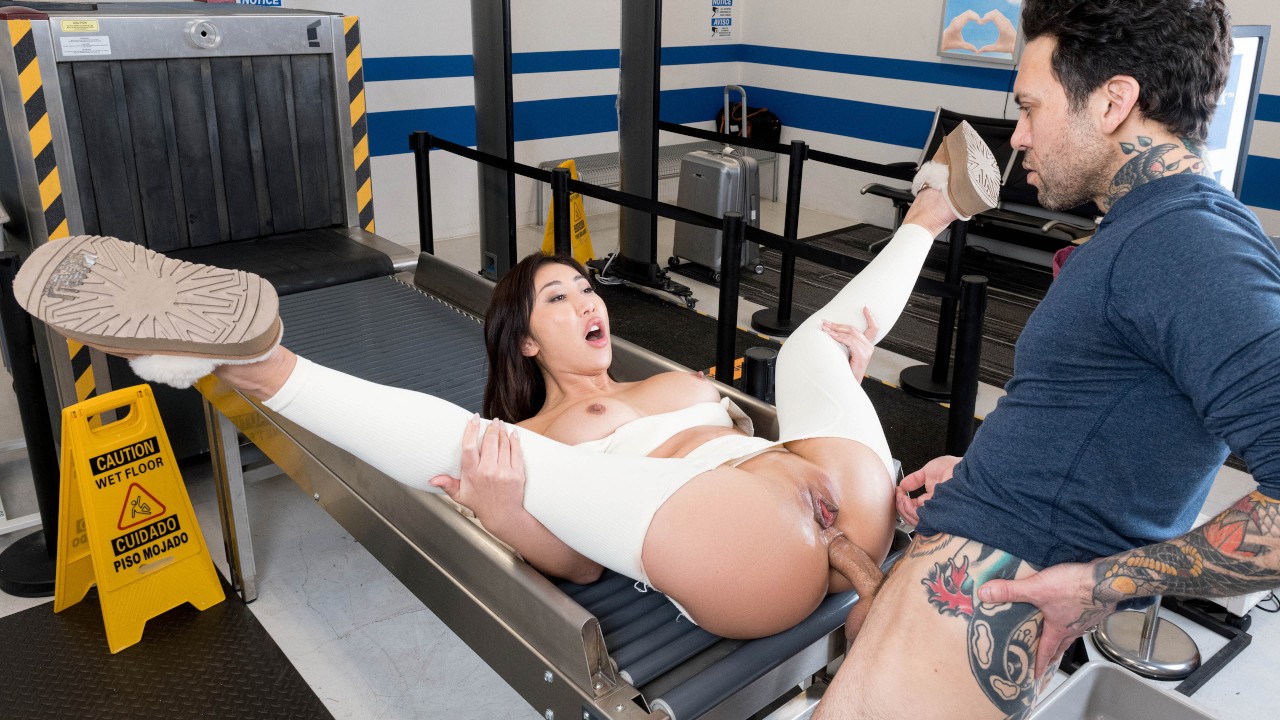 Chinese goddess Nicole Doshi is a worldly woman. Nicole loves to eat and try new foods, travel, and most of all, have fun doing it. Always in search of the next joyful experience, Nicole's journey brought her to the porn biz, and her 32D tits, banging booty, and gorgeous "fuck me" eyes quickly propelled her to stardom. Don't miss a single one of Nicole Doshi's steamy scenes below!
Living every punk's dream, Small Hands tours the world with his band, only making pit stops to party hard and bang prime sluts on camera. Known for his petite hands, this tattooed stud took the one thing he had always been teased about and made it his stage name, flaunting his insecurity in the face of his mockers before they could ever crack a joke. And it's not like those tiny mitts are good for nothing. When fingering tight pussy or tweaking hot MILF nipples, those slender digits sure come in handy. He may be short, but what he lacks in stature, he makes up in personality. Funny, confident, and energetic, Small Hands is the life of every party, standing up for little guys as he fucks his way to the top!